Why ParkOps?
ParkOps is changing the landscape for dealership porter services.
Will you be a part of it?
ParkOps has 100% client retention since 2006. Our company culture puts guest service at the forefront, and our results show that.
Let ParkOps set the stage for an unparalleled customer experience that is second to none.


---

Service Stars
More than just "porters," our Service Stars start laying the foundation for a lasting relationship as soon as your customers walk through the door. Fully knowledgeable in your dealership's current promotions, frequently asked questions, and other facets of your business, the ParkOps Service Stars are your customers' "go-to guys" and are waiting to lend a hand.
Service Captains
Your onsite manager. With at least three years of management experience under their belts, our Service Captains have been rigorously trained in ParkOps' ThinkService and ThinkSafe programs. Your Service Captain constantly has a bird's eye view over our hospitality team to ensure your guests have nothing less than an impeccable experience.
The CleanTeam
Each vehicle on your lot passes through our CleanTeam's 24-point Perfection Inspection to ensure a flawless delivery to your customers. Our Auto Detail and Wash Services are organized to remove every dirt and dust particle in a timely fashion, regardless of vehicle influx.
Courtesy Shuttle Drivers
Our Shuttle Drivers provide a luxury-level experience to make your customers as comfortable as possible.
Delivery Coordinators
With our hands-on approach, our Coordinators customize each guest's visit to ensure a simple, seamless, and successful experience. From begin to end, our Delivery Coordinators leave an outstandingly positive impression on your customers.

Receptionists
Our well-spoken and personable receptionists are fully trained in time management, organizational skills, and service with a smile.
Greeters
ParkOps Greeters are more than door openers and handshakes. Trained to relax your guests, our Greeters offer a human touch to dealership sales.
---
Every aspect managed. Quality assured.
Our Services Include:
On-Site Management
Service Bay Greeting Plan
Dealership Porter Attendants
Car Wash Services by our CleanTeam
Dealership Car Delivery Services
Shuttle Transportation
Customized Porter Operational Plans
Claims Resolutions
Innovative Management Technology
Highly-trained, Uniformed Professionals
Your Bird's Eye view on Operations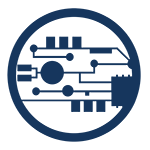 Our online employee portal is custom build for each property. This portal provides standard operational procedures for each role and manages scheduling for our team. Constantly updated, this portal drives high employee engagement and gives complete oversight into your operations.
In just one dashboard, you have the ability to manage quality control and audit forms. You can find: Your Schedule, Shift Reports, Feedback Forms, Location Operating Procedures, Request Off, and more. The portal allows you to access all relevant information in one online location from your computer, laptop, or smartphone.
Our Audit Process

The audit process we've put in place was designed to minimize errors and maximize the customer experience. Opening and closing supervisors are required to fill out our audit forms each day, right after all staff has arrived and right after all staff has clocked out.
Our audit process spans areas such as Brand Representation, Hospitality at the Point of Arrival, Operational Efficiency, Hospitality at the Point of Departure, Positive Shoutouts, and Final Comments. Each area of our hospitality services is rated and ranked to ensure all of our team members are living up to and exceeding the ParkOps Standards of Excellence.
---
We are here to offer world-class service to each and every customer.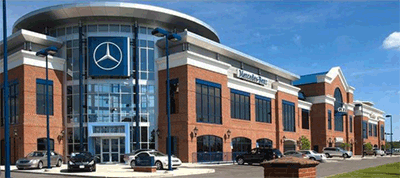 ParkOps prides itself on being fully-scalable. Our platform lets you easily add or reduce staff size either daily, weekly or seasonally. We have "on-call" staff, made up of over 180 attendants, that can be dispatched at any time.
Each day, our on-site supervisors complete audit reports for complete transparency into everyday operations. We accept full responsibility for our actions and our work. If we do something in error or identify a problem facing our client, we accept responsibility and resolve the problem proactively.
ParkOps assumes full liability of every vehicle we handle. All of our drivers and staff are covered on our policy. Our "safety first" attitude significantly decreases accidents and claims. We average 3 claims for every 100,000 vehicles parked.
Our team is made up of professionals - and they are expected to look like it. Fully uniformed, the ParkOps team believes in a flawless first impression. Our greeters always step toward the approaching guest and offer them a sincere smile and "hello." By displaying great energy and enthusiasm, we show pride in our jobs and the establishments that we represent. Our team is constantly aware of their positioning, body language, facial gestures, and voice inflection.
We turn our downtime into uptime by always finding ways to add value. Whether we're checking parked cars for quality or organizing a designated work area, our team is always anticipating needs and being proactive.