The ParkOps ThinkService Program
This program is designed to continuously develop our service-minded staff into true hospitality professionals.

---

All ParkOps locations actively participate in the program.

By establishing a service culture where individuals are actively rewarded for exceeding expectations, our employees are empowered and encouraged to go beyond the call of duty.

Our service training program is designed to emphasize core behavior, but not overlook the details involved in providing the finest levels of service. The details, you may ask? Yes, ThinkService covers such topics as location specific verbiage, the moment of truth, body language, respecting personal space, voice inflection, and effective service recovery skills.

In sharing our years of industry experience, primarily in fine dining and lodging, early on with new team members, our employees are provided with the service mindset required to identify and execute for your opportunity guests . . . you know, the grumpy ones.

The program is integrated into our business at every level.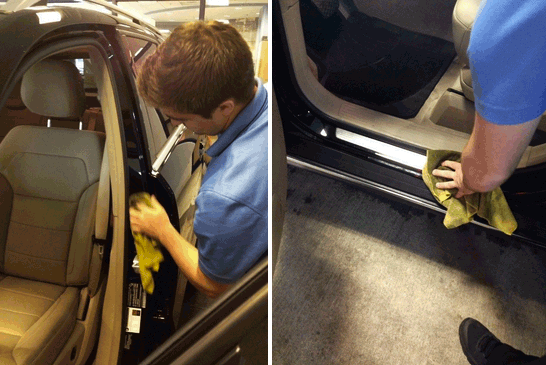 Again, our hiring process is always the first quality control mechanism. We understand that there are specific qualities found in individuals who are willing and able to succeed in a high-end service environment. Our pre-screening process ensures that we take on only individuals who are capable of representing your organization and ours.
ParkOps is a service oriented organization and our service offering should be held second only to safety. Our employees are encouraged to go above and beyond the call of duty to impress guests. We expect our employees to work together and to anticipate the customers' needs and deliver service that cannot be found elsewhere.



All guests are to be greeted with a smile and a sincerely warm welcome. All guests' doors are to be opened upon arrival and departure. Always offer assistance. Always offer assistance. Offer directions and share your knowledge of the local area with your guests. Keep your area clean.
Service content is delivered during our prospective employee screening process, re-emphasized during new hire orientation and subsequent on-the-job training, and most importantly adherence to these principals is monitored closely by our daily operating procedures. We offer secret shopper services that evaluate your parking service against Mobil and AAA standards.